Standard TEG Generator Products for Sale
Custom TEG Generators Designs Made to Order
Examples of Previous TEG Systems Built

TEG2-07025HT-SS
Liquid to Liquid TEG Custom Assembly
24 pieces
Hot liquid in middle surrounded
by cold liquid top & bottom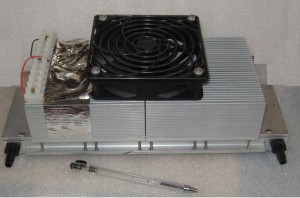 TEG2-12-07025HT-SS Hot Liquid to Air
12 pcs.
40 x 40 mm modules
We manufacture numerous  TEG Generators for clients with our large in stock TEG components!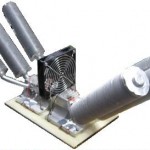 Heat Pipe TEG1- 8 Piece
TEG1-12610-4.3 Modules
Self regulating TEG power Generator SYSTEM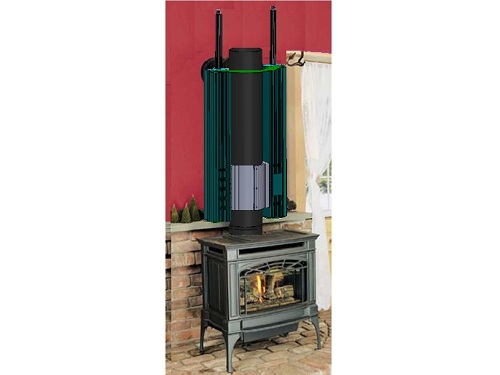 Front View Rabbit Ear Standard Unit
Easy installation. Peak 80 watts. Fits on any 6″ pipe
Low water sensor, Auto fan On/off to regulate cold side.
Included: Custom Smart MVPT controller for smart charging 12 or 24V battery system with Inputs and outputs. Low liquid sensor built in Text message option for instant updates and system operation performance.
Introductory pricing is $769.00 USD will increase to $849.00USD December 1st, 2016